How To Choose The Best Shapewear For Your Body Type
Choosing clothing that makes you look and feel good is much easier when you know your body shape. Knowing what shape you are really helps you determine the shapeware that works best for it and that in turn helps clothes sit on your frame better.
There are five main or well-known categories of body shape – oval/round, triangle/pear, inverted triangle/strawberry, rectangle and hourglass. Most women find themselves clearly in one of these categories.
Here's the characteristics of each of the shapes and some recommendations for best choices in shapewear.  Please note that it is helpful to know your body type and that no body type is better than another.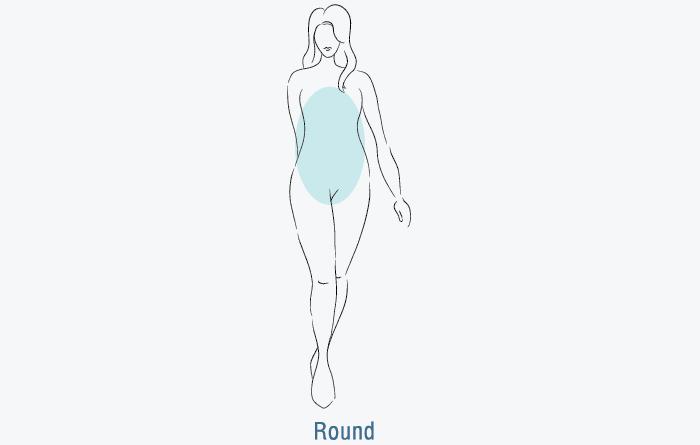 Oval or Round Shape
Characteristics of oval body shape include: narrow shoulders, average to large bust, full middle section and a flatter bottom.
Shapewear recommendations include: shapewear that specifically shapes the tummy area, such as waist cinchers,  shaping briefs, shaping slips (choose underbust style), shaping camisoles (choose underbust style)  and shaping shorts (choose high waisted styles)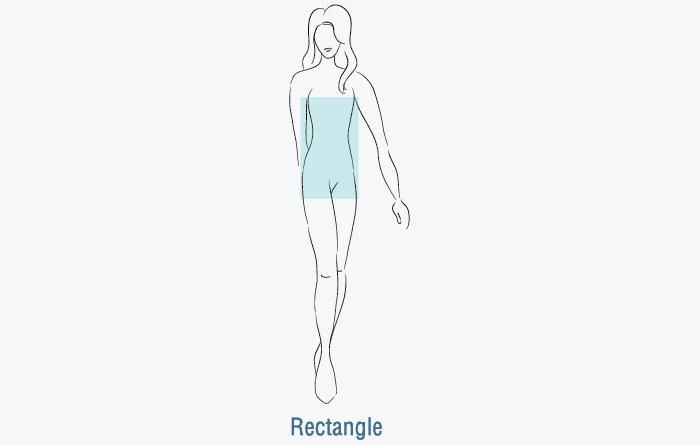 Rectangle Body Shape
Characteristics of rectangle shape include: shoulders and ribcage in line with bottom and hips (straight torso), with little waist definition and slim hips.
Shapewear recommendations include: to create a more curved waist, emphasis should be placed on creating definition at the natural waistline. This is best achieved with waist cinchers and shaping camisoles (choose underbust style).
 Hourglass Body Shape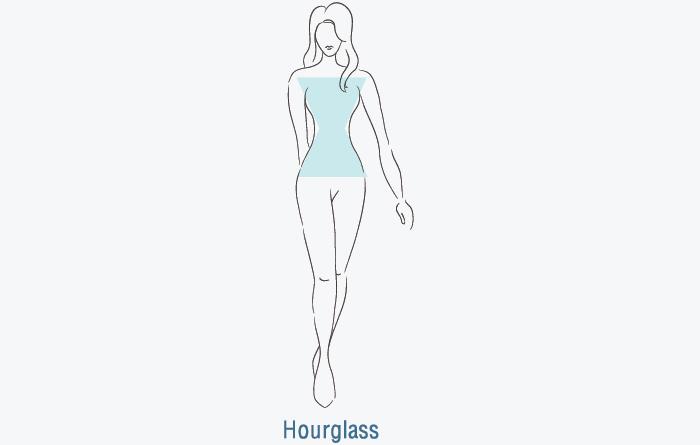 Characteristics of hourglass body shape include:  full bust, small waist, defined hips and a rounded bottom. Hips and shoulders are the same width with a narrow waist.
Shapewear recommendations include: of all the particular body shapes/types, the hourglass is considered the most balanced. This is certainly not to say that this body shape is better than the others – all are beautiful and unique and perfect – it just simply means that clothing is typically designed to fit this body shape. For the hourglass body shape aim for all over smoothing with shaping bodysuits, shaping slips and shaping shorts to trim the thighs.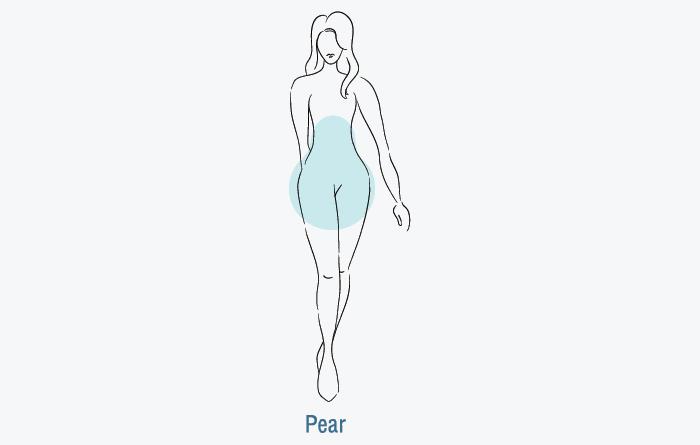 Pear/Triangle
Characteristics of pear/triangle frame include: narrow shoulders, small upper body/bust, defined waist, and full hips or thighs.
Shapewear recommendations include: shaping slips, high-waist shaping shorts, and bodysuits. To create more balance also go with a padded or push up bra.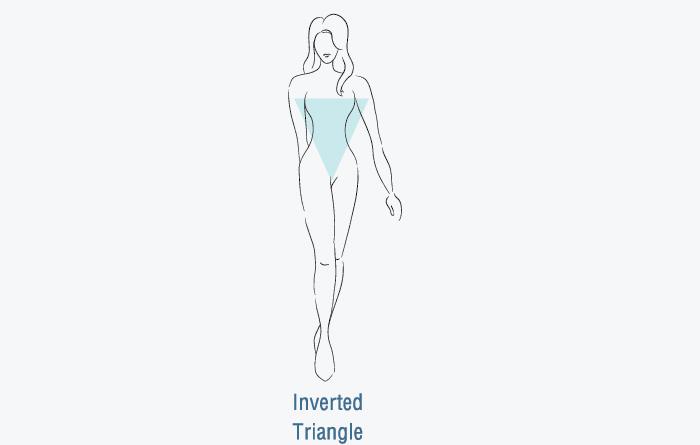 Inverted Triangle
Characteristics of the inverted triangle shape include: broad shoulders, narrow waist and hips, and a flat bottom.
Shapewear recommendations include: to create more balance the aim is to shift focus downwards. This is best done through wise choices in clothing, however good shapewear certainly helps. Waist cinchers can help create more definition to the midsection. Then, for further control and bottom enhancement, pair waist cincher with a high-waisted shaping brief.
Bodies come in all beautiful shapes and sizes. Wearing shapewear isn't all about "transforming" your body, it is about showcasing your natural features and celebrating your body beautiful. When you know your unique body type you can choose the correct shapewear styles to help you feel at your best!
Here at Yummy Mummy Lingerie you can buy Shapewear, Activewear, Swimwear and Maternity Wear in a wide range of sizes – from XS to 5XL in some of the swimwear and shapewear styles.
If you need help with sizing please do not hesitate to contact us on info@yummymummylingerie.com and we can help you when you are ready to buy any of our fabulous range.